Clients
3M Conglomerate is a United States multinational conglomerate corporation. With over 84,000 employees, they produce more than 55,000 products, including: adhesives, abrasives, laminates, passive fire protection, dental products, electronic materials, medical products, car care products (such as sun films, polish, wax, car shampoo, treatment for the exterior, interior and the under chassis rust protection), electronic circuits and optical films. 3M has operations in more than 60 countries and 29 international companies with manufacturing operations and 35 companies with laboratories.
Fresenius Kabi USA, LLC, is a fully integrated pharmaceutical company that develops, manufactures and markets injectable pharmaceutical products.  Our primary focus is the anesthetic/analgesic, anti-infective, critical care and oncology markets.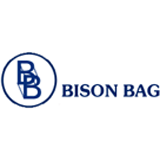 Bison Bag Commercial Manufacturing resides in a 55,000-square-foot state-of-the-art facility with the ability to custom manufacture and print a large variety of flexible packaging products.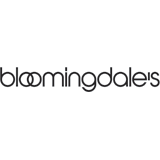 Bloomingdale's Consumer Goods is committed to once again lead the way with exclusive merchandise, customized services, and alternative shopping venues. Carrying on the Bloomingdale's brothers' dream, they are committed to finding ways to set their stores apart.
Comau Automative is an Italian multinational company based in Turin, Italy and is part of the Fiat Group. Comau is an integrated company, including 20 companies, which develops and produces process automation, manufacturing and service solutions and specializes in welding robots.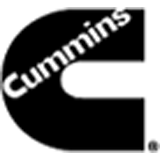 Cummins Automotive Inc., a global power leader, is a corporation of complementary business units that design, manufacture, distribute and service engines and related technologies, including fuel systems, controls, air handling, filtration, emission solutions and electrical power generation systems.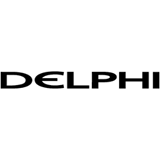 Delphi Automotive PLC is a multinational automotive parts manufacturing company. It is one of the world's largest automotive parts manufacturers and has approximately 146,600 employees, of whom around 18,900 are in the United States.
Goodyear Dunlop is an American tire company owned by Goodyear Tire which sells Dunlop brand tires in North America, Australia and Europe.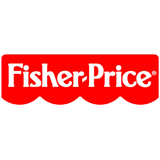 Fisher-Price Consumer Goods exists to make childhood fun and enriching.  Through a breadth of products and services, they support families with young children, helping them build skills that will last a lifetime.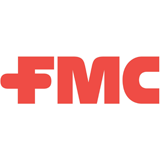 FMC Corporation is one of the world's foremost, diversified chemical companies with leading positions in agricultural, industrial and consumer markets. From its inception in 1883, FMC has been providing solutions to the world's best companies and their customers.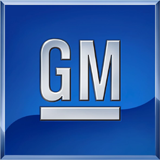 General Motors Company, commonly known as GM (listed General Motors Corporation before 2009), is an American multinational automotive corporation headquartered in Detroit, Michigan, and the world's largest automaker, by vehicle unit sales, in 2011. GM employs 202,000 people and does business in some 157 countries.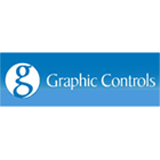 Graphic Controls has more than 60 years experience producing quality precision charts and marking systems for recording instruments.  They ship products to over 45,000 customers in North America and over 80 countries worldwide.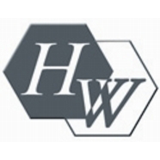 The Hauptman-Woodward Institute (HWI) is an independent, not-for-profit, biomedical research facility located in Buffalo, NY.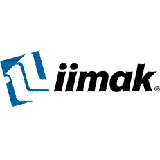 Founded in 1983, IIMAK Film Manufacturing is a global leader in the development, manufacturing, and distribution of printing, imaging, and marking consumable supplies and related services.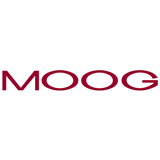 Moog is a worldwide designer and manufacturer of motion and fluid controls and control systems for applications in aerospace, defense, industrial and medical device markets. Their products and systems include military and commercial aircraft flight controls, satellite positioning controls, controls for steering tactical and strategic missiles, thrust vector controls for space launch vehicles and controls for positioning gun barrels and automatic ammunition loading for military combat vehicles. They are also used in industrial applications, including injection molding machines for the plastics markets, metal forming, power generating turbines, simulators used to train pilots and certain medical applications.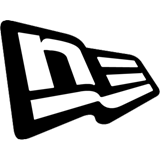 The New Era Cap Company is a headwear manufacturer. New Era is the exclusive manufacturer and marketer of the official on-field cap worn by every Major League Baseball team and their minor league affiliates and maintains agreements with other licensed entities including NHL, NBA, and the NFL.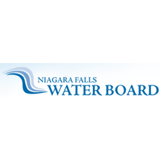 The mission of the Niagara Falls Water Board (NFWB) is to provide safe and reliable water and wastewater management services to our community in an economical and efficient manner.
The North Tonawanda Water Authority Municipal is responsible for the water exchange in the City of North Tonawanda and reports on the Quality of Drinking, city policies, and takes care of the North Tonawanda water meters.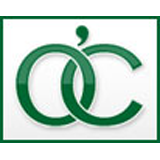 O'Connell Machinery was incorporated in 1951 and is currently being managed by the third generation of O'Connell's.  Our dedicated workforce, with over 350+ years of combined experience, continues to supply the best of used and rebuilt metal working equipment. With over 75,000 square feet under heavy cranes, we are capable of handling the largest size equipment. Our business strategy is the same today as it was 50 years ago, give the customer quality and value for their purchases and stand behind the equipment.
Praxair is a global Fortune 300 company that supplies atmospheric, process and specialty gases, high-performance coatings, and related services and technologies. Among the gases they supply are oxygen, nitrogen, argon, carbon dioxide, helium, and hydrogen.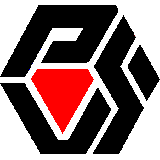 PVS Chemicals provides safe, innovative solutions, comprehensive support and added value. Since 1945, PVS has expanded its geography and added a broad range of products and services.
Given Imaging is a developer and manufacturer of ingestible, capsule-based medical devices that aid in the diagnosis, definition and therapeutic intervention of gastrointestinal disorders and diseases.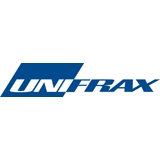 Unifrax Ceramics and Abrasives is a leading producer of high temperature insulation products for a wide variety of industrial applications. Since 1942, Unifrax high temperature insulation products have been providing heat management solutions in a wide range of markets.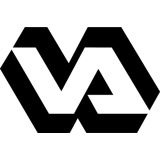 The Veterans Health Administration is the component of the United States Department of Veterans Affairs (VA) led by the Under Secretary of Veterans Affairs for Health that implements the medical assistance program of the VA through the administration and operation of numerous VA outpatient clinics, hospitals, medical centers and long-term healthcare facilities. The VHA division has more employees than all other elements of the VA combined.
Keller Technology Corporations 'designs & builds' and 'builds-to-print' specialty process equipment for the manufacture of Semiconductors, Medical Devices & Combination Products, Food Products, and Commercial & Industrial Products. Our capabilities also include high precision machining, fabrication, and assembly of components and equipment for high energy research at universities and national labs.
Calvary Automation Systems is recognized as a leading manufacturer of special machines, turnkey automated systems, and specialized fixturing.

As a forward-looking global pharmaceutical company, Teva spearheads the development, production and marketing of a wide range of specialty medicines, generic and OTC products, active pharmaceutical ingredients (API) and novel new therapeutic entities.
American Dairy Association & Dairy Council, Inc. has been serving dairy farmers in the New York, New Jersey and Pennsylvania states since 1962. We specialize in the promotion of generic dairy products for the purpose of increasing the sales of milk and dairy products.

API Heat Transfer is a worldwide leader in heat transfer solutions.


The Aurubis Group is the largest copper producer in Europe and the world leader in copper recycling. Their core business is the production of marketable copper cathodes from copper concentrates, copper scrap and recycled raw materials.
Cobham offers technology and services to solve challenging problems in harsh environments across commercial, defense, and security markets from deep space and depths of the ocean specializing in data, technology and bandwidth.
DuPont specializes in innovation and science that introduces new products and patent applications, serving markets as diverse as agriculture, nutrition, electronics and communications, safety and protection, home and construction, transportation and apparel.
Calspan is a technology company providing aerospace and transportation research with a focus on development, testing and technical services related to safety.
Ecology and Environment, Inc. (E & E) is a recognized global leader in environmental management with the depth of knowledge, breadth of experience, and multidisciplinary resources to provide clients with smart, innovative solutions to a full range of environmental problems.
EWI is an engineering and technology organization in North America dedicated to advanced materials joining and allied manufacturing technologies. EWI provides applied research, manufacturing support, and strategic services to leaders in the aerospace, automotive, consumer products, electronics, medical, energy & chemical, government, and heavy manufacturing industries.
Ford Motor Company is an American multinational automaker that sells automobiles and commercial vehicles.
INX International provides ink and coating products to match your print application and process.  INX focuses solely on formulations for printing, from basic chemistries through finished product and provides advanced, environmentally-conscious ink systems and services for digital printing operations.
Rich Products Corporation was the founder of the non-dairy segment of the frozen-food industry. Rich's is a leading supplier and solutions provider to the foodservice, in-store bakery and retail marketplaces.
Solar Liberty installs photovoltaic (PV) solar electric systems on homes, nonprofit buildings, schools, government facilities, and businesses.
Via Technology is a full service electronics design firm providing development support to companies ranging from promising entrepreneurs to Fortune 500 firms.