Management Team

Applied Sciences Group's management team exhibits a common thread: each member has extensive software engineering expertise and hand on experience.  Our team is committed to delivering the very highest quality and value engineering services available to our clients, each and every time.
Paul Buckley - President
As President, Paul is responsible for strategic direction, management and profitability of Applied Sciences Group
Paul joined Applied Sciences Group in 1996 and became the company president in June 1997
With a diverse background in software and systems engineering including DoD Command and Control Systems, Wireless Communication Systems, and Medical Devices, Paul is able to lead the organization from a strong technical base
Paul holds a B.S. in Bio-Medical Engineering and an M.S. in Computer & Systems Engineering from Rensselaer Polytechnic Institute. Most recently Paul graduated from the University at Buffalo Center for Entrepreneurial Leadership, where he was the 2004 recipient of the Taylor Kew award in recognition of Entrepreneurial Excellence and in 2008 Paul completed the Advanced CEL Program
In 2010, Paul was elected to be the President of the Center for Entrepreneurial Leadership Alumni Association and was elected to the Board of Directors for the Upstate New York, Medtech Association.  He has also served on the board of the Buffalo Niagara Partnership since 2007. In 2013 he was selected by the University of Rochester - Department of Biomedical Engineering to help build a Masters program around medical device design
Michael Buckley, Chief Scientist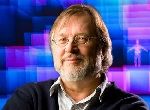 As chief scientist, Mike is responsible for technical direction for Applied Sciences Group
Mike was one of the founders of Applied Sciences Group. In addition to his responsibilities at Applied Sciences Group, Mike is a Professor at the University at Buffalo Department of Computer Science and Engineering and heads the Center for Socially Relevant Computing in the UB School of Engineering
Mike has a diverse hardware and software engineering background, which includes expertise in embedded systems, industrial control, software engineering, adaptive technologies (for the handicapped) and manufacturing operations. Mike is also an author for McGraw Hill, an advisor on academics for Microsoft, and regularly speaks at universities on Computing and Social Relevance. In 2008, Mike was awarded the Richard T. Sarkin Award for Excellence in Teaching by the University of Buffalo alumni association
Mike holds a BA in Psychology and BS in Electrical Engineering from University at Buffalo, and an MS in Electrical Engineering from Rochester Institute of Technology
John Kuhn, Vice President of Engineering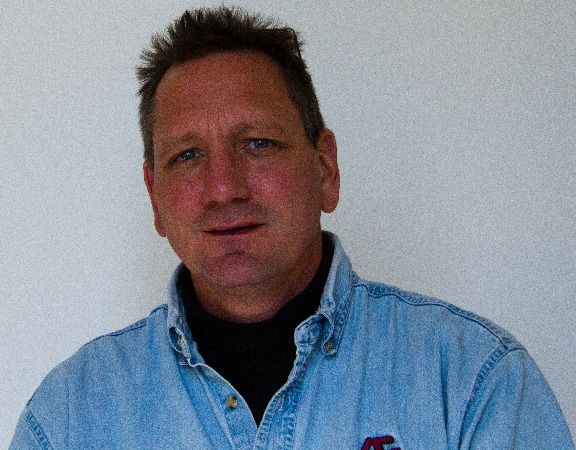 As Vice President of Engineering at Applied Sciences Group, John is responsible for the technical team
John was one of the founders of Applied Sciences Group, Inc.
John joins the mechanical with hardware and software engineering to provide strong technical leadership on both the factory automation and high-tech software engineering market segments
John provides hands-on expertise to Applied Sciences Projects including industrial control systems, PLC programming, SCADA systems, software analysis, design and implementation as well as project management
John hold A BS in Mechanical Engineering, Electrical Engineering and MS in Systems Engineering, all from the University at Buffalo
Ben Casto, Sales Manager
As Sales Manager, Ben has overall responsibility for the generation of all sales revenue. Managing the sales team to effectively generate new business opportunities and maintain existing business relationships
Ben joined ASG in 1996, and has been one of ASG's top producing salespeople for over a decade. He relishes the opportunity to meet with customers, identify areas for improvement through automation and/or custom software development
Ben regularly works with ASG's project management as the customer's advocate to be sure projects are successfully completed on-time and on-budget
In 2008, Ben was recognized by the Buffalo Niagara Sales and Marketing Executives with an Elite Sales and Marketing Award for his outstanding work throughout his career with ASG
In 2010, Ben completed the High Tech Center for Entrepreneurial Leadership (CEL) program at the University of Buffalo
He has held various board positions with the Buffalo Niagara Sales and Marketing Executives Group and gives freely of his time to various charitable events as well as Scouting
In 2014, Ben is continuing his education with the Center for Entrepreneurial Leadership's Core program (CEL) at the University of Buffalo
Ben holds a BS in Business Administration from the University at Buffalo
Robert Mariacher, Financial Administrator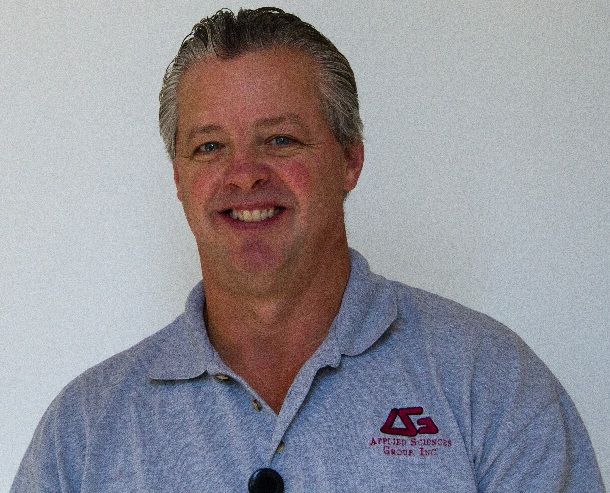 As Financial Administrator, Bob is responsible for all financial and human resource aspects of the business
Bob joined Applied Sciences Group, Inc. in March 2004
Bob brings a vast knowledge of general business experience from working for corporate giants Greater Buffalo Press and Bechtel Telecommunications to owning his own baby furniture retail stores
Bob holds a Bachelor of Science Degree in Business Administration from Niagara University
Thomas Fischer, PMP, Engineering Manager for Custom Software Solutions

A project-oriented engineering leader well versed in the three core tenets of computer engineering -- hardware, software, and peopleware.  32 years of real-time embedded software design, development and integration experience gained through industrial applications, military and government contracts. 
Specific experience includes:
10 years real-time software development for electronic warfare training and simulation radars
8 years with international flight inspection
Several years with flight simulation motion platforms
Several dozens of product development and custom software projects for industrial and commercial applications 
Currently managing a staff of15 software engineers